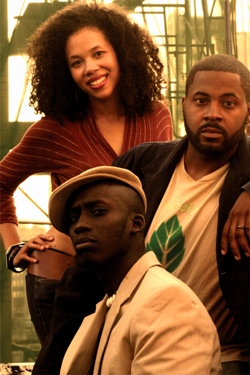 Soulfège Workshop
Friday, November 21 / 2:00 - 3:30 PM
Corwin Pavilion
Visit www.soulfege.com
Soulfège workshops are designed to get students thinking, questioning, and dialoguing about media images that are fed to them, and challenge students to become active rather than passive consumers of all types of media content. These workshops encourage students to define their own unique voice and take a critical look at the current state of the media industry and the role it plays in defining their identity.
Soulfège Concert
Friday, November 21 / 8:00 - 10:00 PM
Corwin Pavilion
The Afro-Diasporic Groovalicious Funkadocious sounds of Soulfège will bring any crowd to its feet! You will be exposed to and have an appreciation for uplifting, socially conscious Pan-African music that inspires and motivates.
Organized by Eziaku Nwokocha from the African diasporic Cultural Resource Center (AdCRC).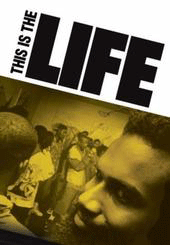 THIS IS THE LIFE
Wednesday, November 19 / 6:00 PM
Film Screening / MultiCultural Center Theater
In 1989, a collective of young artists gathered at a storefront health food cafe in South Central LA. Their mandate? To explore and expand the musical boundaries of hip hop. Produced by Ava Du Vernay and Ellene V. Miles, This is the Life chronicles "The Good Life" emcees, the alternative music movement they developed, and their worldwide influence on the art form. This is the Life has already been awarded "best documentary" by the Los Angeles' Pan African Film Festival. Directed by Ava Du Vernay, 97min, 2008, USA.
TROUBLE THE WATER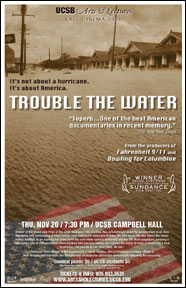 Thursday, November 20 / 7:30 PM
Film Screening / Campbell Hall
"Superb…One of the best American documentaries in recent memory."
The New York Times
Winner of the Grand Jury Prize at the 2008 Sundance Film Festival, this astonishingly powerful documentary is at once horrifying and exhilarating. A never before seen look inside Hurricane Katrina, the film opens the day before the storm makes landfall, as an aspiring rap artist turns her new video camera on herself and her 9th Ward neighbors, weaving a redemptive tale of self-described street hustlers who become heroes and survive the storm to seize a chance for a new beginning. (Tia Lessen & Carl Deal, 2008, 96 min.)
Professor Clyde Woods of the Department of Black Studies, who is studying rebuilding efforts in New Orleans, will introduce the film and lead an audience discussion
immediately following the screening.
General admission $6.00 / UCSB Students $5.00 (Purchase tickets)
CONFERENCE: Conference on the 40th Anniversary of El Plan de Santa Barbara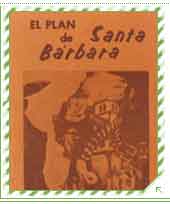 Friday, November 21 / 1:30 - 6:30 PM
McCune Conference Room, 6020 HSSB
This one-day conference will mark the 40th anniversary of El Plan de Santa Barbara. El Plan was the result of a Chicano student, faculty, staff conference held at UCSB in 1969 to put together a blueprint for the state-wide organization of Chicano students in a new organization to be called MEChA, and for the development of Chicano Studies programs. El Plan is considered a foundational document of the historic Chicano Movement of the late 1960s and early 1970s, the most significant Chicano civil rights movement in U.S. history. This conference will discuss the historical importance of the 1969 conference as well as discuss the relevance of El Plan forty years later. The conference will be composed of panels bringing together some of the veterans of the 1969 conference as well as contemporary scholars of Chicano Studies.
http://www.ihc.ucsb.edu/events/event_files/past/_fall08/_nov/plandesantabarbara.html
Sponsored by the IHC's Chicano/Latino Research Focus Group, Chicano Studies Institute, UC Mexus.
EOP End of Fall Quarter Celebration!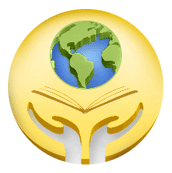 Friday, November 21 / 3:30 - 4:30 PM
Corwin Pavilion
The Educational Opportunity Program cordially invites all EOP Students and EOP associated Student Organizations to our Fall Quarter Academic Celebration!
We are awarding student organizations with study hours programs and individual student study hour achievements. Highlighting STEP & FSSP student academic achievements, and announcing year long academic competitions between student groups and resident halls.
Come meet some new friends, learn how we can help you to excel at UCSB with our programs and services! We hope to see you there! More information call EOP 893-4758.
EOP website: http://www.sa.ucsb.edu/eop/